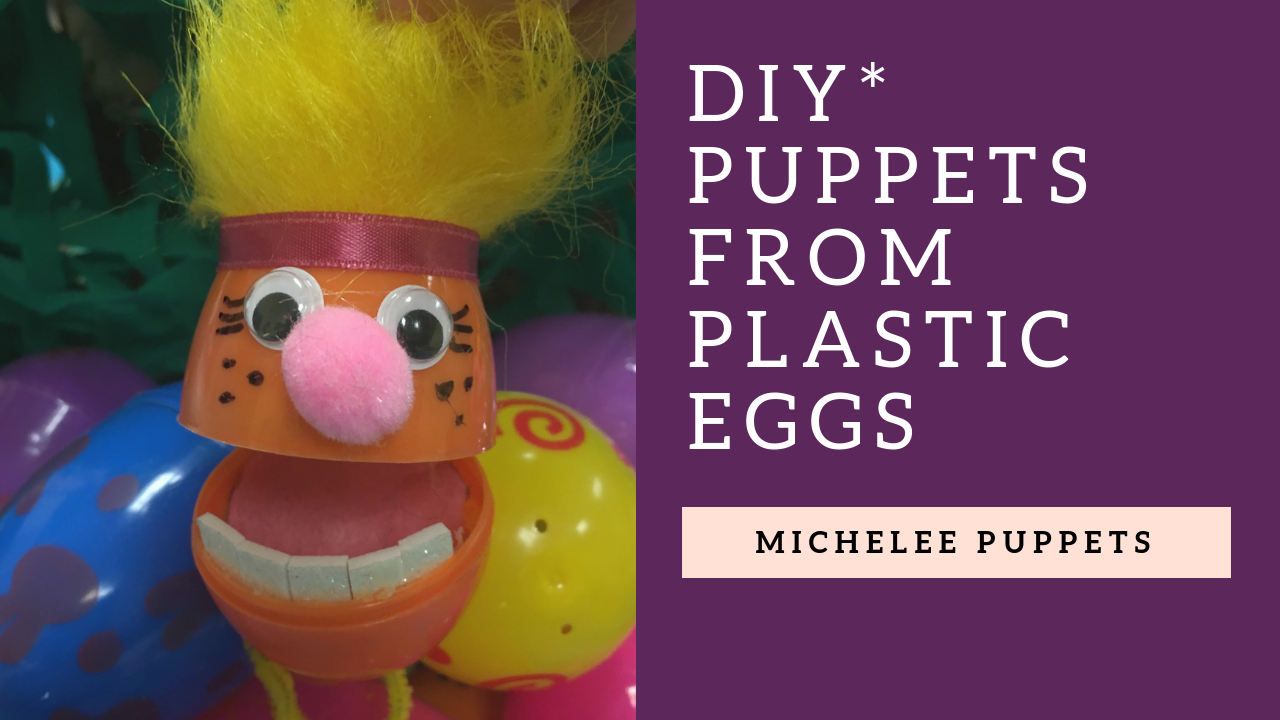 Don't fill the landfill, get creative! Re-use plastic eggs to make unique hand puppet characters. Let your imagination run wild with just a few simple steps. You can:
Make a family of characters such as Little Red Riding Hood, The Wolf and Granny to perform your own fractured fairy tale
Make an original character and write a story of your own. Give your character a name, a fun voice, and decide what makes your character happy, sad, scared, confused and angry. Develop stories from these characteristics: Example: My character's name is Eggly. She loves to chase spiders. She is sad when she can't find spiders. She is confused when spiders run away from her. She is angry when people mistreat spiders.
Follow along to our "DIY Puppets from Plastic Eggs" Video with these written instructions below:
Supplies: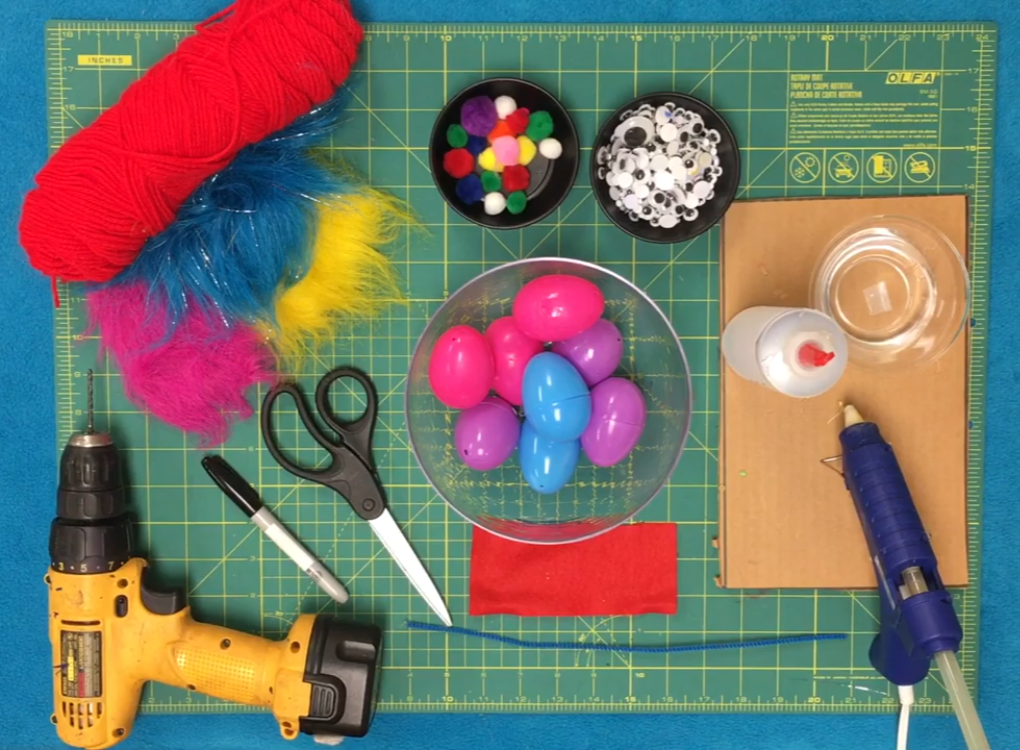 1 plastic egg that divides horizontally

Felt (slightly bigger than the egg)
Scissors
Drill or Xacto knife
Marker (for tracing onto felt)
Glue (craft glue, fabric glue or hot glue)
Water in a small dish (if using hot glue)
1 pipe cleaner
Decorative materials (google eyes, fur, craft foam, pom poms, yarn, permanent markers)
Instructions:
Separate plastic egg into 2 pieces
If your egg pieces don't already have holes on the rounded edge, drill or use an Xacto knife to create 2 holes approx ¼ inch apart on the rounded edge of each piece.
Cut your pipe cleaner in half with scissors or wire cutters
Create a handle for you middle finger on the longer egg piece by threading the pipe cleaner through the holes, sliding it over your middle finger. Then twist the pipe cleaner inside of the piece top secure the handle, then flatten the remaining pipe cleaner ends.
Repeat using the shorter egg piece and thumb.
Place the eggs next to each other on the felt, flat side down. They should be touching.
Trace around the edges of both eggs with a marker onto the felt. The image should look like an "8" without the center line when completed.
Cut out the felt tracing
Glue the rounded part of the felt onto the inside of one of the egg pieces, hiding the pipe cleaner. Repeat with the other egg piece. This will connect the two pieces and create a hinge for the mouth to move.
Decorate! Create hair with yarn or fur, add eyes and teeth. You can even draw on the eggs with a permanent marker.
Perform! Put your middle finger on top and your thumb on the bottom and put on a show!