MicheLee Puppets began in 1985 when Tracey Conner moved to Orlando and realized that the "Kids on the Block" puppet show that she had been performing in Ohio, was needed in Central Florida.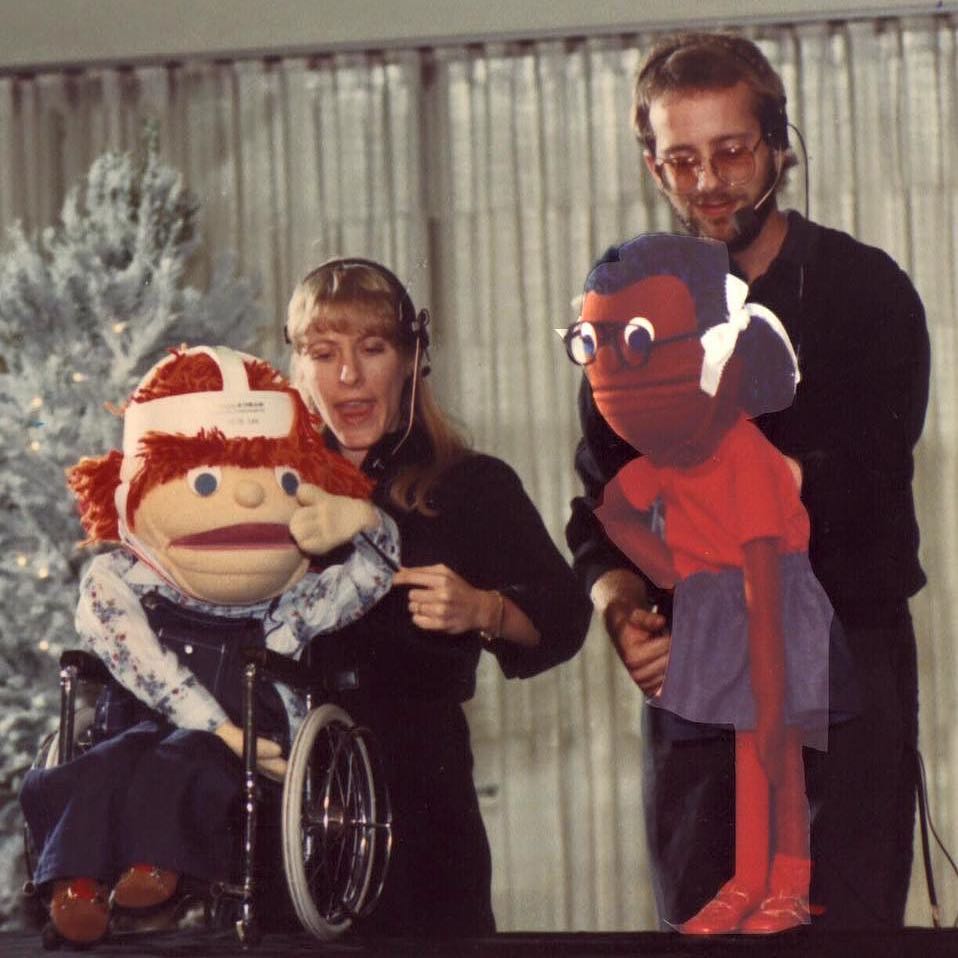 "Kids on the Block," a disability awareness show, featured full-body, moveable mouth puppets. Puppeteers stood behind the characters, performing scenes and answering questions from the audience. Subjects ranged from physical disabilities, to emotional issues such as dealing with divorce.
The puppet characters had all sorts of unique qualities about them. Lynne, for instance had been burned. She wore compression sleeves and a mask to assist in the healing of her facial scars.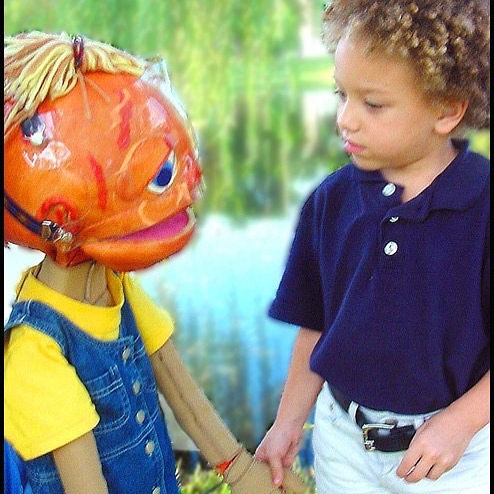 One day, MicheLee Puppets was contacted by a local school. Jacqueè was just starting 3rd grade at their school. She had recently been burned in a fire and they wondered if we had a show that could help introduce this concept to the other students. Tracey grabbed Lynne and off they went.
"We arrived at the school and performed the show," remembers Tracey. "Lynne the puppet explained that she was the same on the inside, but on the outside she might look a little bit differently. She showed the students her sleeves and her mask and told them about the skin graft surgeries that she had to have, which left scars on her body."
The students sat quietly, mesmerized by Lynne and her story. At the end of the show the students had lots of questions.
"We placed a chair next to the stage and Jacqueè came up to sit with Lynne," Tracey explained. "The children were very curious. Lynne answered many of their questions and then it was Jacqueè's turn. A boy raised his hand and asked how she had been burned. Quietly, she told them that she had been playing by a campfire with her cousins when one of the boys threw a stick at her and it caught her clothes on fire. 'I rolled on the ground, but I couldn't put the fire out' Jacquee said. As she spoke, a little tear rolled down her cheek…it makes me emotional just to think about it."
The kids had more questions. Was she angry at her cousin? No, she knew it was an accident.
Finally, when all of their questions had been satisfied, the children all got up and surrounded Jacqueè with a giant group hug.
"As we were leaving, the principal stopped us," recalls Tracey. "We learned that this was Jacqueè's 2nd day of school. On the first 1st day no one would talk to her. Now it seemed that she was the most popular child in the school."
MicheLee Puppets uses puppetry to bridge the gap between a child's natural curiosity and their ability to grasp complex concepts. Our characters break down barriers, empowering children to be themselves and to have empathy for others. We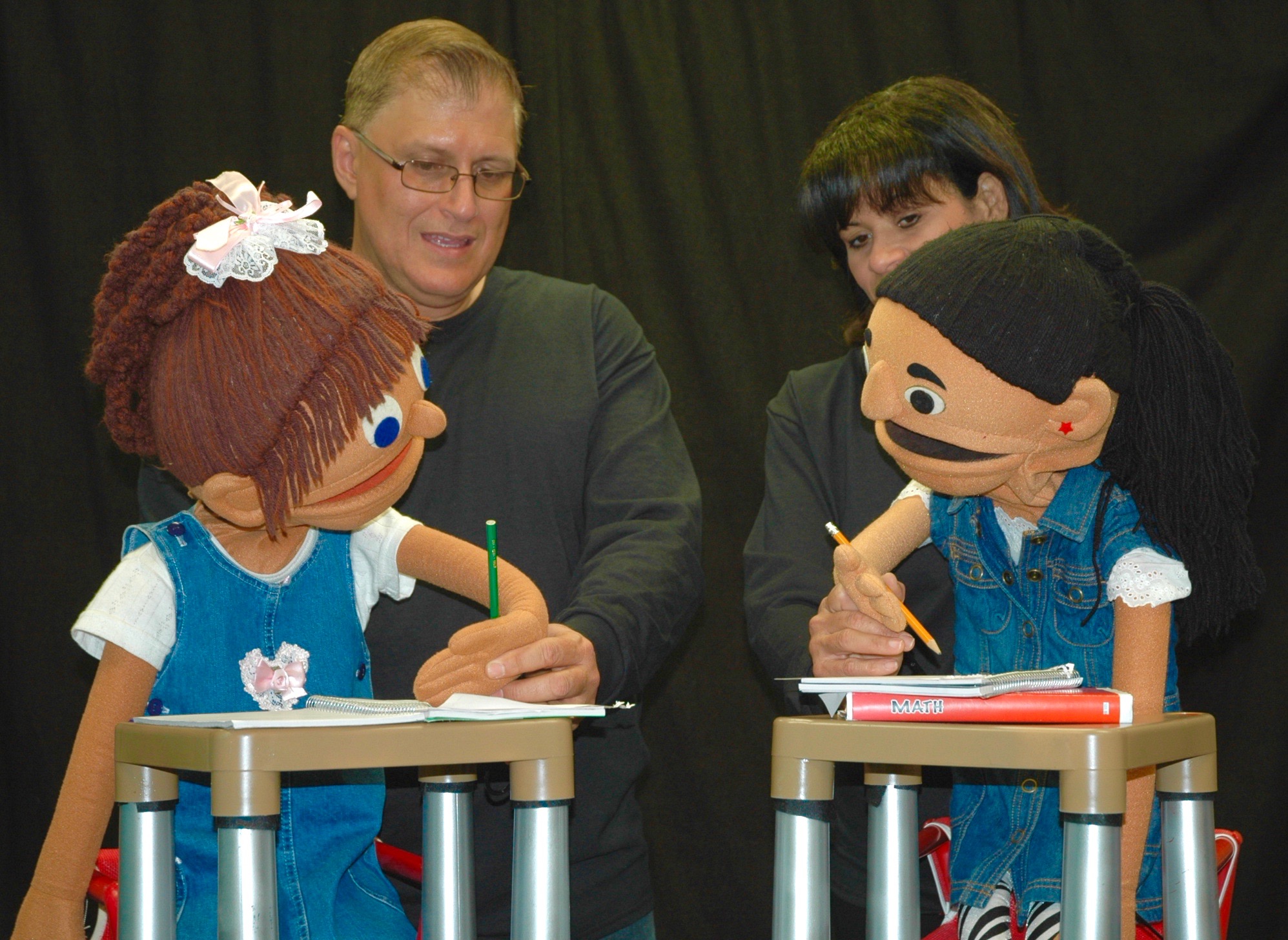 now use a variety of puppetry styles to convey important messages, but have kept our "Kids on the Block" characters for when they are needed. In fact, our newest show "Una Borinqueña en Florida" brings several of our characters out of retirement. Performed entirely in Spanish, this show helps youth heal from the trauma of relocating to Central Florida due to emergency situations. Now a whole new generation of children are being empowered to talk about their feelings and heal together. Click Here to learn more about this new show and how to help youth in need.
More about "Kids on the Block" from its founding company:
Do you have students who could benefit from a MicheLee Puppets program? Check out our Touring Shows , Classes and Videos! Contact denise@67.23.246.118 for more information.