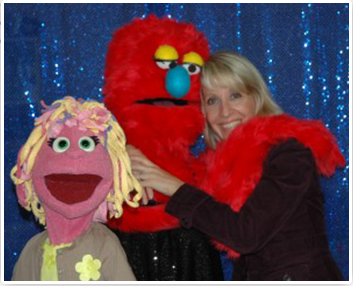 Tracey Conner
Executive Director – tracey@micheleepuppets.org
Tracey Conner is the founder and executive director of MicheLee Puppets, Inc. She graduated magna cum laude from Bowling Green State University with a Bachelor of Arts in Communications. Conner gained experience in college theatre, summer stock, dinner theatre, children's theatre and puppetry before starting MicheLee Puppets in 1985. Conner is a writer, director, puppet builder and performer. As a non-profit executive, she also coaches other non-profit CEOs, provides grant writing workshops, and serves as the Non-Profit Consultant for Puppeteers of America. Special awards include Central Florida District of Rotary International's Non-Rotarian of the Year and the Marjorie Batchelder McPharlin Award for Excellence in the Field of Educational Puppetry from Puppeteers of America.
---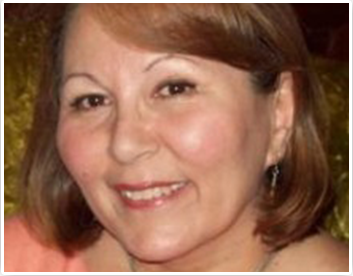 Denise Lucich
Communications Manager – denise@micheleepuppets.org
Denise Lucich worked for 27 years in the garment industry as a designer, merchandiser and pattern maker. She joined MicheLee Puppets in 1996 and has worked as a puppeteer, puppet and costume builder, and in various administrative roles. Denise graduated from Woodbury University in Los Angeles, California with a Bachelor of Science in Fashion Design, and also studied at the American College in Switzerland.
---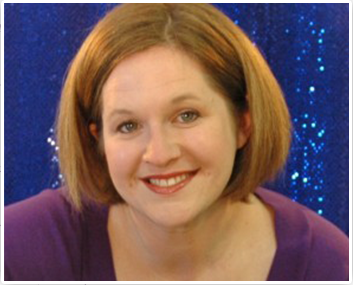 Jamie Donmoyer
Producing Director – jamie@67.23.246.118
A performer, writer, puppet-builder and teaching artist for over 20 years, Jamie grew up studying with internationally renowned performers, specializing in puppetry and character development. As a professional puppetry artist Jamie's performance work can be found on stage, touring regularly with MicheLee Puppets, and on screen, in various shows and films such as The Disney Channel's "Johnny and the Sprites", Sprouts "The Chica Show", and as Sunrail's Safety Squirrel "Tie." Her writing and building credits include Florida Hospital's "Go Team Creation", THE ELECTRIC SOCKETZ" music videos, and "Lolly Lardpop's Radio Playdate." Her puppets have also been featured in productions at the REP, Magic Curtain, Boone and Freedom Highs, as well as at the Montverde Academy. As an arts integration specialist and teaching artist, Jamie works with local teachers and youth through organizations such as the REP, Mary Palmer and Associates, The Orlando Philharmonic, and MicheLee Puppets. Jamie has worked as a puppet specialist for Walt Disney World, and a character development specialist for Royal Caribbean's Dreamworks character experience.
CREATIVE TEAM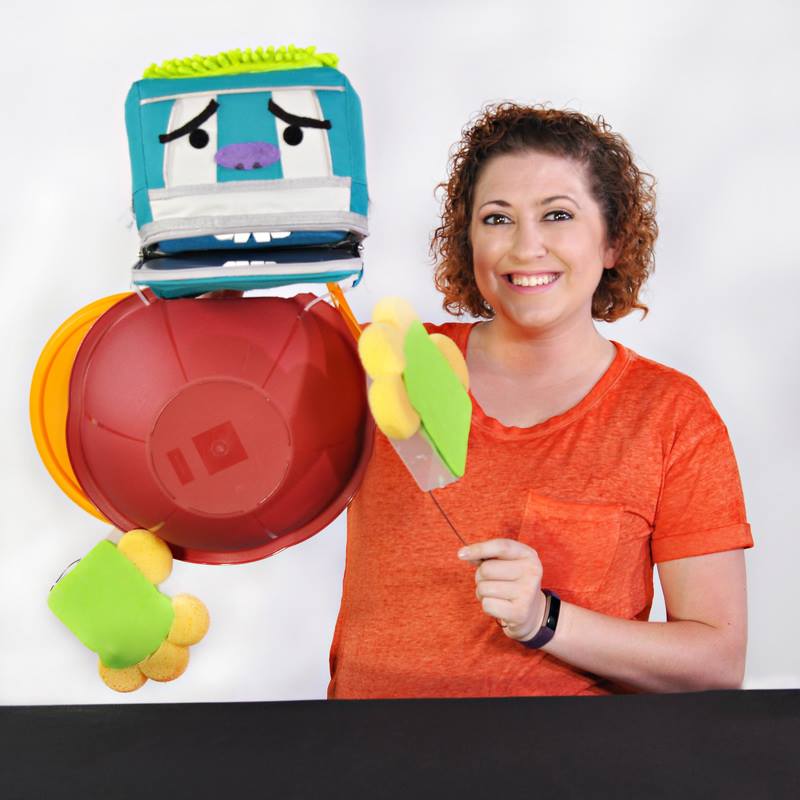 Kaitlin bellamy
Puppeteer
Kaitlin joined the MicheLee Puppets team since 2016, delighting preschool audiences with "Discover Math and Science" and training elementary recruits in "The Upstander League." A freelance actor with a theatrical history spanning more than fifteen years, Kaitlin's boundless energy lights up any stage. Her playful voices and thoughtful performances bring characters to life in a charmingly believable way. Since moving to Florida in January of 2012, she has worked at multiple theme parks and several theatrical venues, most recently as a Performer/Puppeteer in "Tales of Beedle the Bard" and Universal's Superstar Parade at Universal Orlando Resort.
---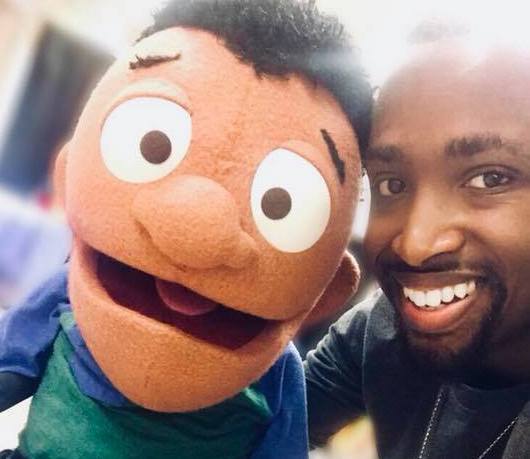 Rodrick Blackman
Puppeteer
Rodrick Blackman joined the MicheLee Puppets team in 2018 as Marcus in "Mission STEAMpossible." Rodrick earned his Bachelor of Arts in Theatre from The University of Southern Mississippi, and strives to use puppetry to inspire kids around the world, giving them hope for a better tomorrow. Rodrick lives life according Charles d'Lint's "I want to touch the heart of the world and make it smile." When not touring with MicheLee Puppets. Rodrick performs at Universal Orlando Resort and likes to paint, with plans to start his own studio.
---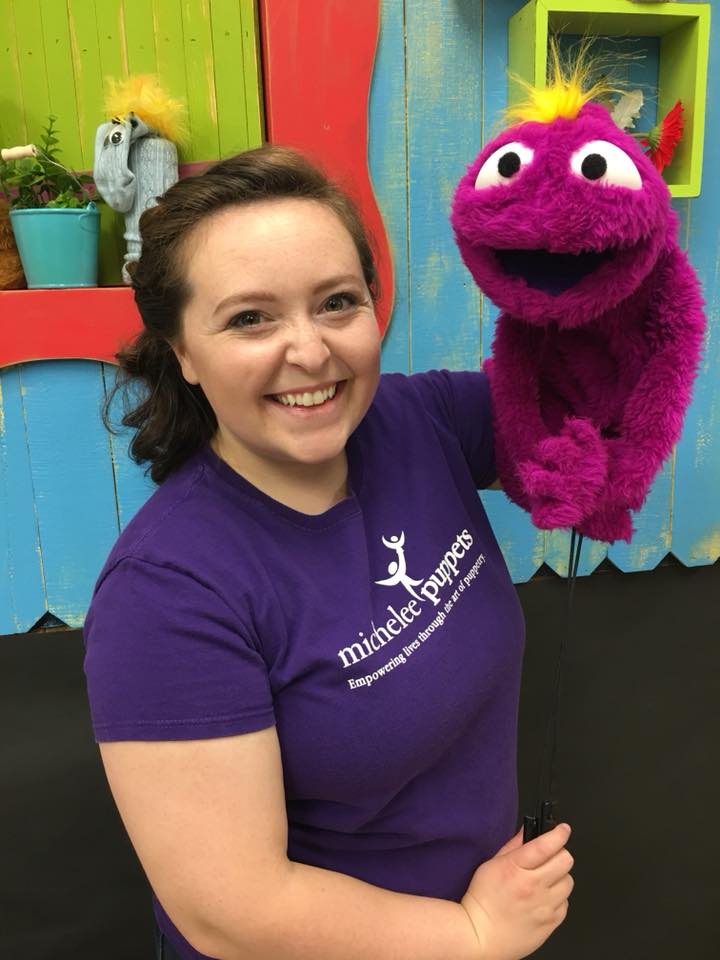 madison chambers
Puppeteer
Maddie joined MicheLee Puppets in 2017 as a student in our 3- session "Intro to Hand Puppetry" class. Her energetic personality matched with her charming character voices soon landed her roles in both of our bully prevention programs: "A Good Day for Pancake"(K-2) and "The Upstander League" (3rd-5th). Originally from Missouri, Maddie earned her BA in Theatre from Truman State University. In 2015 she interned as an Entertainment Technician for Walt Disney World and worked as a freelance puppet and prop builder for suppliers of major theme parks. For a number of years, Maddie competed in the Miss Missouri Competition within the Miss America Organization, raising money for their national platform, the Children's Miracle Network. Through this organization, she was also able to promote and be a spokesperson for her personal platform of suicide prevention and awareness for LGBTQ+ youth.
---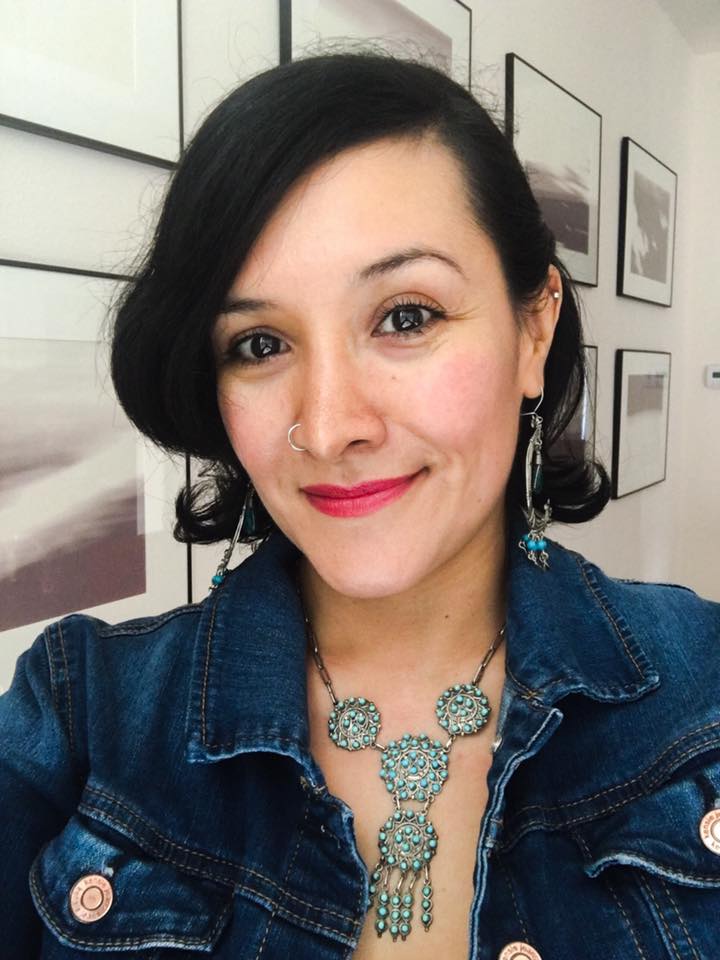 Nadia GarzÓN
Writer/Director
Nadia has worked with MicheLee Puppets since the early 2000's as a writer/director and performer. A world traveler, performer and activist, Nadia brings her talents to MicheLee Puppets' most recent production "Una Borinqueña en Florida" a show performed in Spanish, and created to help youth who have relocated to Central Florida due to crisis situations.
---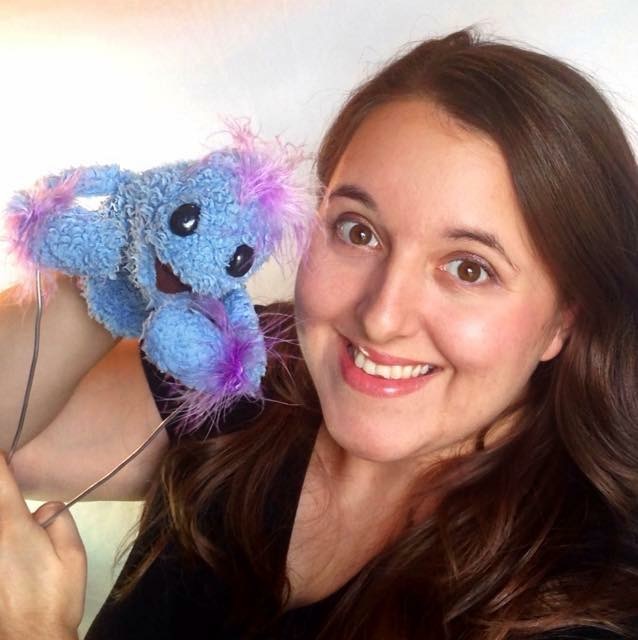 jennifer himes
Puppeteer
Jen began as a SUPER VOLUNTEER for MicheLee Puppets in 2016 and became a full time performer in 2017 for "Rhyme Time: Reading Readiness." Through college and graduate school, Jennifer used puppetry and performance art to teach moral character concepts to youth. As a freelance artist, she has created illustrations for children's literature, YouTube channels, and award-winning short films. She has also performed in local theme parks and theatre productions (twice as the man- eating plant "Audrey II" ). A graduate of video workshop "Beyond the Sock" Jen uses her on-camera puppetry skills to perform in MicheLee Puppets' videos including "Inner and Outer Planets" and "Tempus Fugit" created for the Orlando Philharmonic Orchestra. Jen also helps at our "Onscreen Puppet Jams", evenings of open on-camera play. Jennifer enjoys using her talents to bring inspiration, hope and silliness to audiences of all ages.


---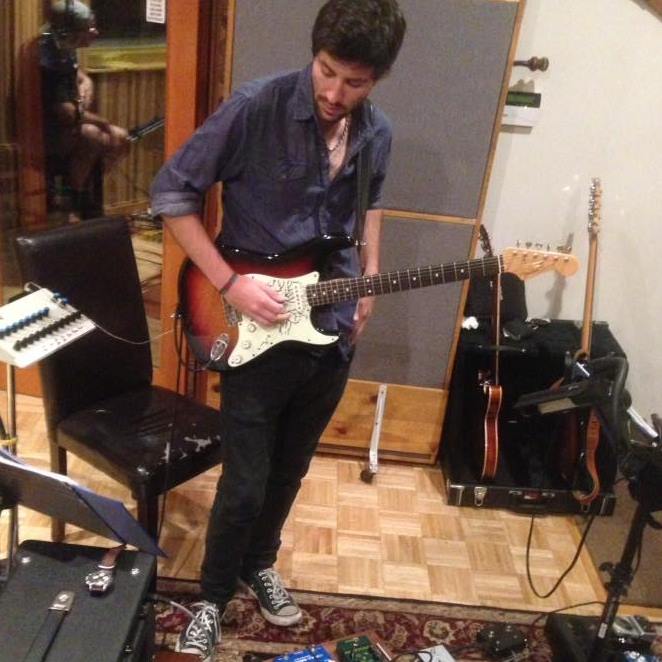 Ry Kovacevich
Tech
Ry has been part of the MicheLee Puppets team for many years. A talented musician and sound engineer, Ry created and recorded original music for MicheLee Puppets' "Rhyme Time" an album of 40 songs. He has created original music for several of our live performances and videos as well. Ry is currently touring as a tech for MicheLee Puppets' "Mission STEAmpossible."



---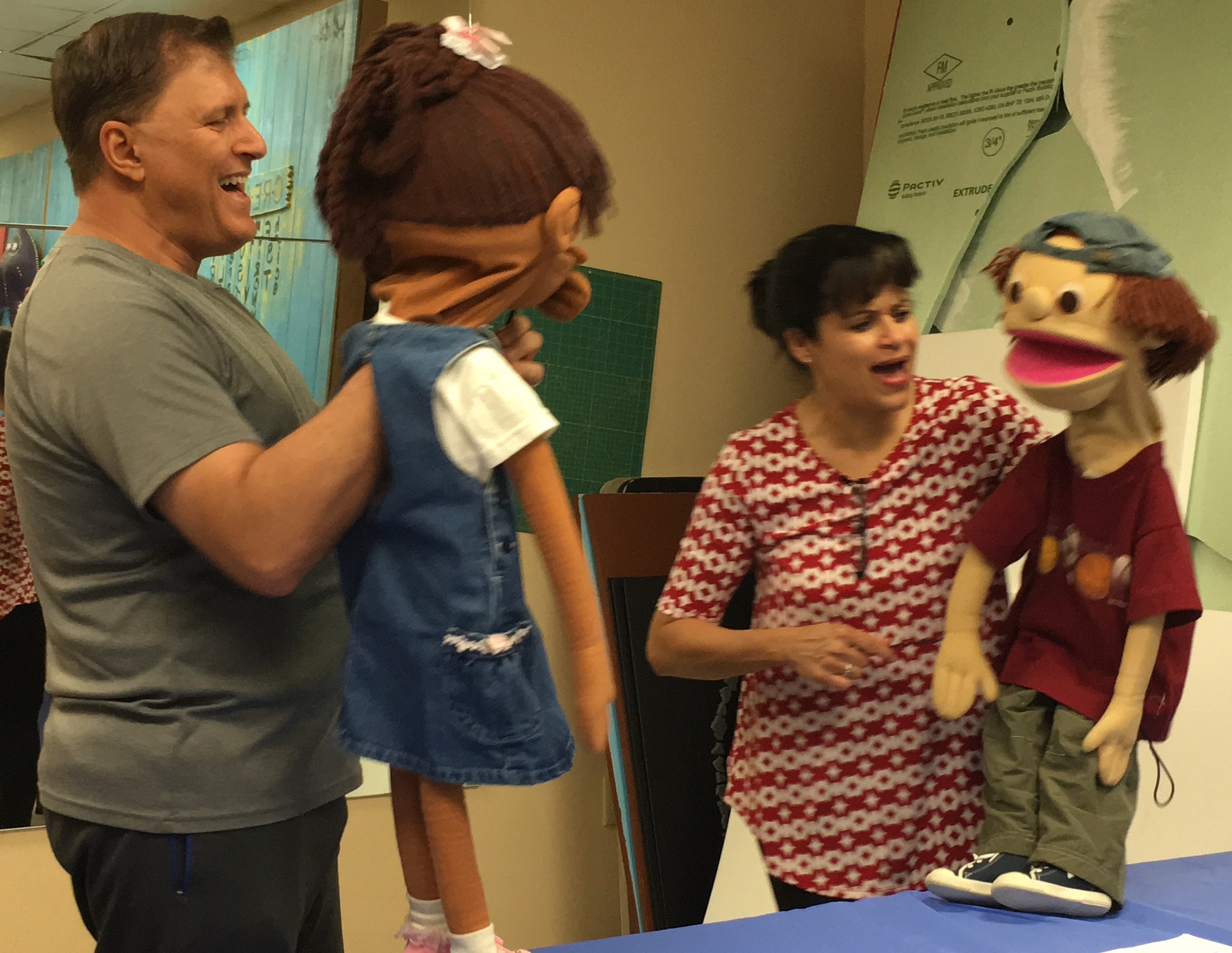 José A Rodríguez and Aileen J Millán
Puppeteers
Aileen and José joined MicheLee Puppets in 2018 performing in "Una Borinqueña en Florida" an outreach program performed entirely in Spanish and designed to assist students who have come to Central Florida in crisis. José has over 35 years of experience as a puppeteer, with expertise in music, acting, directing, writing, theater production, radio and television. Aileen has worked with children since she was very young. She has experience in theater and music and performs as "Estrellita de Amor", the human character of Los Soldaditos, the company that they founded together. José has a Bachelor's Degree in Finance from the University of Puerto Rico and Aileen majored in Business Administration at Purdue University in Indiana. In 1996, they quit their jobs to share God's love using puppets. They have been instructors at local and international conferences for teachers of churches, private and governmental entities. For over 15 years, they were puppeteers and script writers of "Payaso Remi" TV shows in Puerto Rico. In addition, they have produced short kid's stories for radio stations They also produce the radio show "Los Soldaditos Family Club," a variety show that helps improve the quality of life for children and families.
José y Aileen Rodríguez son los directores de Los Soldaditos. Por muchos años han trabajado con niños, adolescentes y jóvenes. José cuenta con más de 35 años de experiencia en el manejo de títeres, también se ha desarrollado en el área de la música, actuación, dirección, escritor, productor de teatro y director de jóvenes. Es autor de tres libros dedicados al arte de los títeres. Aileen desde muy joven ha trabajado con la niñez. Ha sido parte de grupos de teatro y música. Ella personifica a "Estrellita de Amor" quien es la moderadora del teatro de títeres Los Soldaditos. José estudió Finanzas en la Universidad de PR. Por su parte Aileen estudió Administración de Empresas en Purdue University en Indiana. En el 1996, ambos dejaron sus profesiones para dedicarse a tiempo a compartir el amor de Dios usando los títeres. Han sido instructores en conferencias locales e internacionales para maestros de las iglesias y de entidades cívicas, privadas y gubernamentales. Su hijo AJ, es parte activa de Los Soldaditos como titiritero, técnico de luces y sonido entre muchas otras funciones. Por más de 15 años fueron los titiriteros y guionistas de diferentes programas de televisión del "Payaso Remi" en Puerto Rico. Además han trabajado para la radio en Puerto Rico y a nivel internacional. Son los productores de historias cortas para niños y del programa "Los Soldaditos Family Club". Ambos se transmiten en emisoras de radio internacionalmente.
---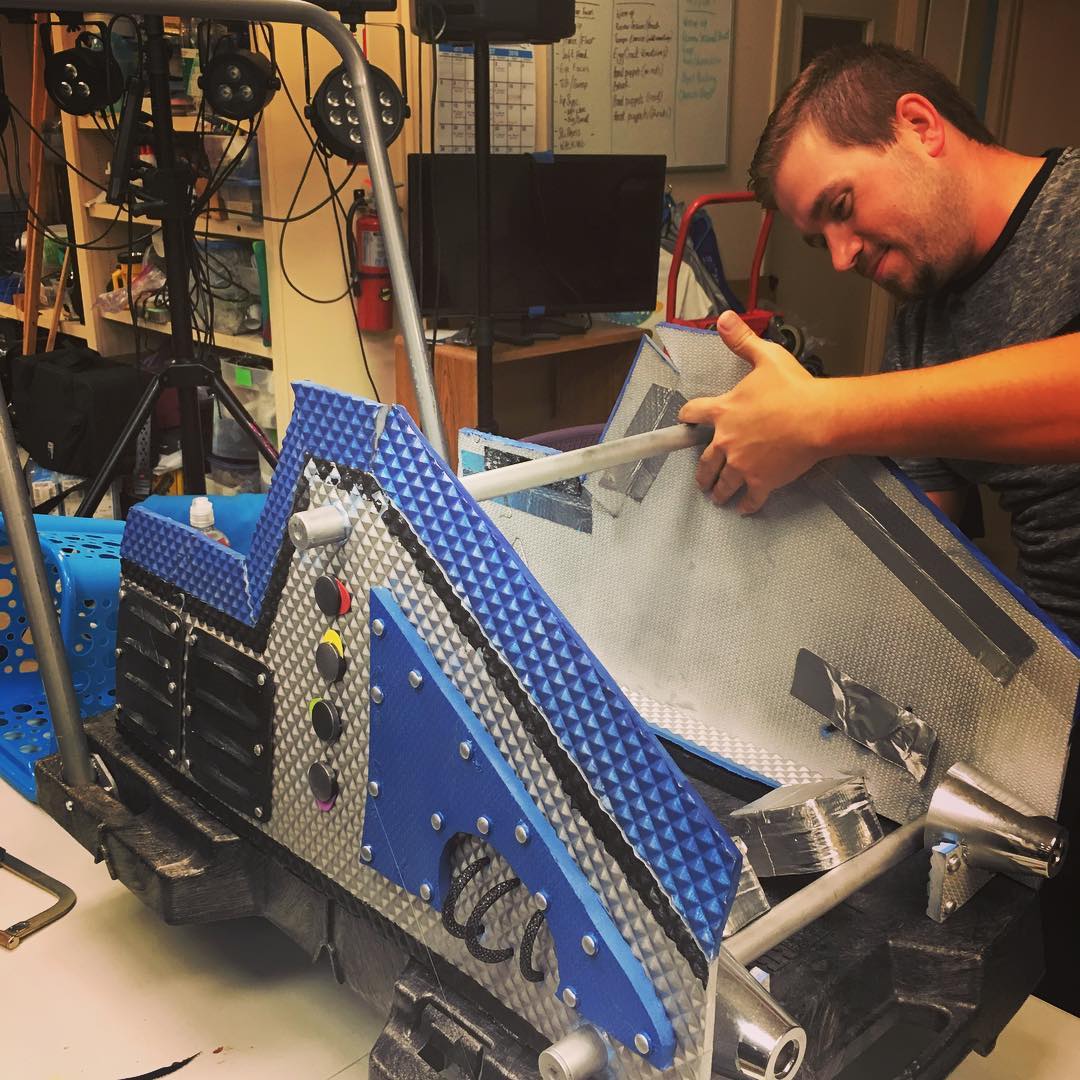 Nicholas Parks
Puppeteer
Nic joined the MicheLee Puppets team in 2018 as "Dinobot" in "Mission STEAMpossible." Earning his Bachelor's Degree in puppetry from UConn's Puppetry Arts Program, Nic also holds an Associate Degree in Special Effects and Makeup from the Tom Savini Special Effects School. He specializes in puppet/prop/costume fabrication working on over 60 productions of plays, musicals, commercials, dance groups, and circus acts in the last 4 years. As a performer, Nic has had roles in Shrek the Musical, Tinsel the Talking Christmas Tree and Puppets take the Pops with the Boston Pops. When not performing with MicheLee Puppets, Nic works with Dramatic Education teaching musical theatre and teaches puppetry with Prodigy, a program dedicated to improving the lives of at risk youth through the arts. Nic is truly honored to bring life to the metallic, math loving, straight edge, sentient robot "Dinobot" and feels right at home being the lovable comic relief.
---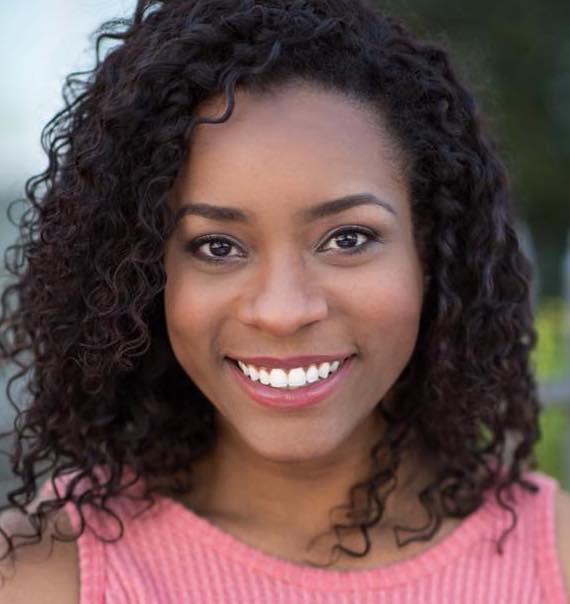 Arielle PrepEtit
Actor
Arielle joined the MicheLee Puppets team in 2018 as Magnificent Quest in "Mission STEAMpossible." Arielle has been performing since the age of five when she started dancing. Nearly 4 years ago she began studying the Meisner technique at Arts Sake Acting Studio and has appeared in many local films and commercials. Currently she is studying Entertainment Management at the University of Central Florida while working in the theme parks here in Orlando. She is extremely excited to perform in this wonderful show with a great message for young kids, especially to those who may not be represented enough.


---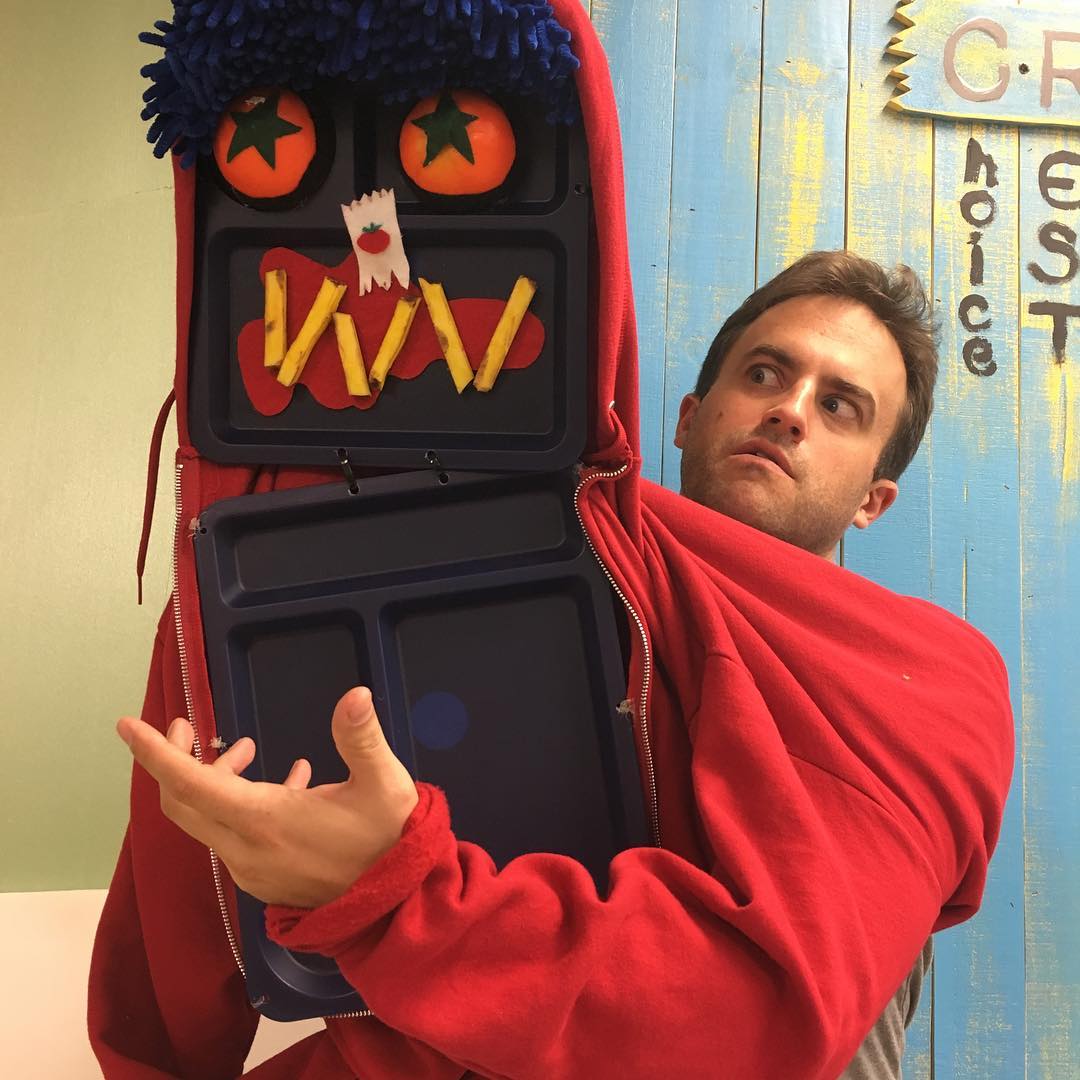 mark sherlock
Puppeteer
Mark joined the MicheLee Puppets' team in 2017 and performs in "The Upstander League." Mark earned his B.A. in Theatre from Temple University, and an M.F.A. in Acting from Purdue University. He has performed locally at the Orlando Repertory Theatre and with several touring companies across the nation. An experienced teaching artist, Mark's energetic and thoughtful approach onstage puts audiences at ease, even when talking about the difficult topics that "The Upstander League" addresses. His ability to relate to the students and create engaging puppet characters draws audiences in until they don't even realize that they are learning. When not touring with MicheLee Puppets, Mark performs around Central Florida and works as an adjunct professor at both Stetson University and Valencia Community College.
---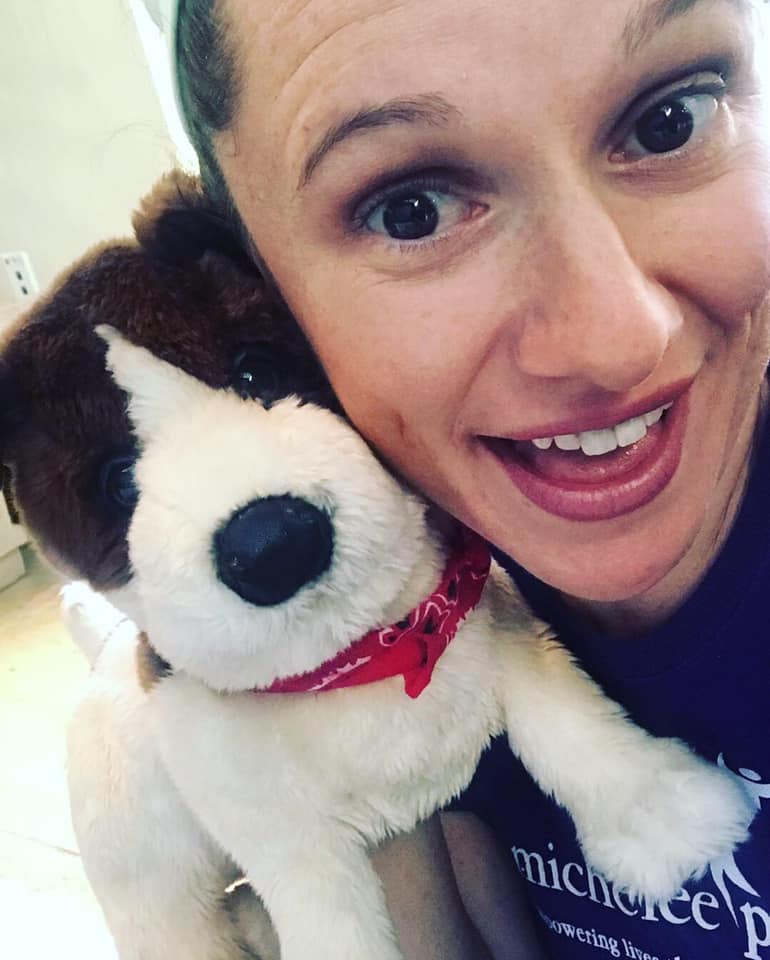 katie silson
Puppeteer
Katie joined the MicheLee Puppets team in 2017 performing in "Discover Math and Science," "The Upstander League," and "Mission STEAMpossible." From the age of 4, Katie performed on stages across the USA singing with her family of seven. At 10 she began training in dance and theatre grabbing her first professional acting role at only 17 yrs old. Homeschooled through high school (and proud of it), she had plenty of time to perfect her many crafts. Katie has performed as a puppeteer and parade performer at Walt Disney World and Universal and as a contracted singer in multiple theme park venues as well. She's toured across North, South and Central America with FELD Entertainment and enjoys being a positive influence on children. When not performing with Michelee Puppets, Katie performs as an actor/singer etc. in multiple venues and as a DJ with an all female DJ company!
---
BOARD OF DIRECTORS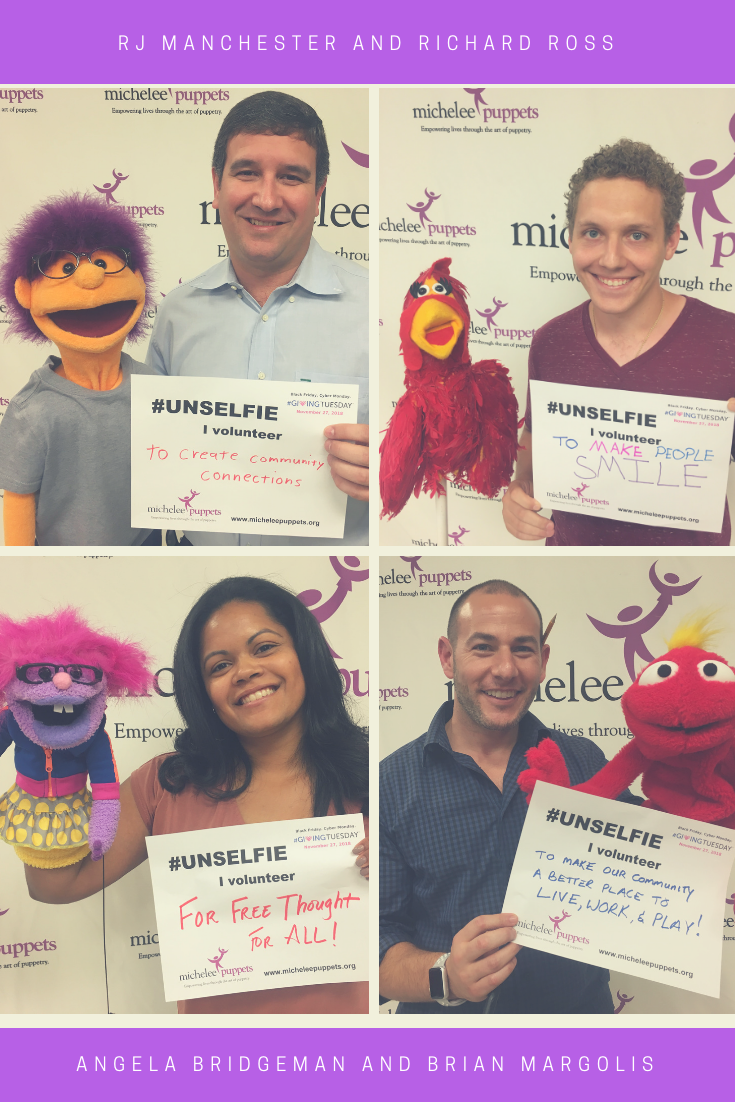 Ronald "RJ" MAnchester
President
AdventHealth for Children
Mark Schaffer
President-Elect
Orlando Magic
Richard ross
Board Secretary

Shaun johnston
Board Treasurer
Ernst & Young, LLP
Bryan Beyer
Seminole Co. Sheriff's Office
Angela Bridgeman
Cox Media Group
Laquitta ghent
Duke Energy
Justin Greene
Cleveland Clinic
Kevin Guyadeen
KPMG, LLP
Kathryn jones
Forster Boughman & Lefkowitz
Brian Margolis
Crank Communications

Haley Messmore
Arnold Palmer Hospital
Daniel Rey
Voyager Retirement