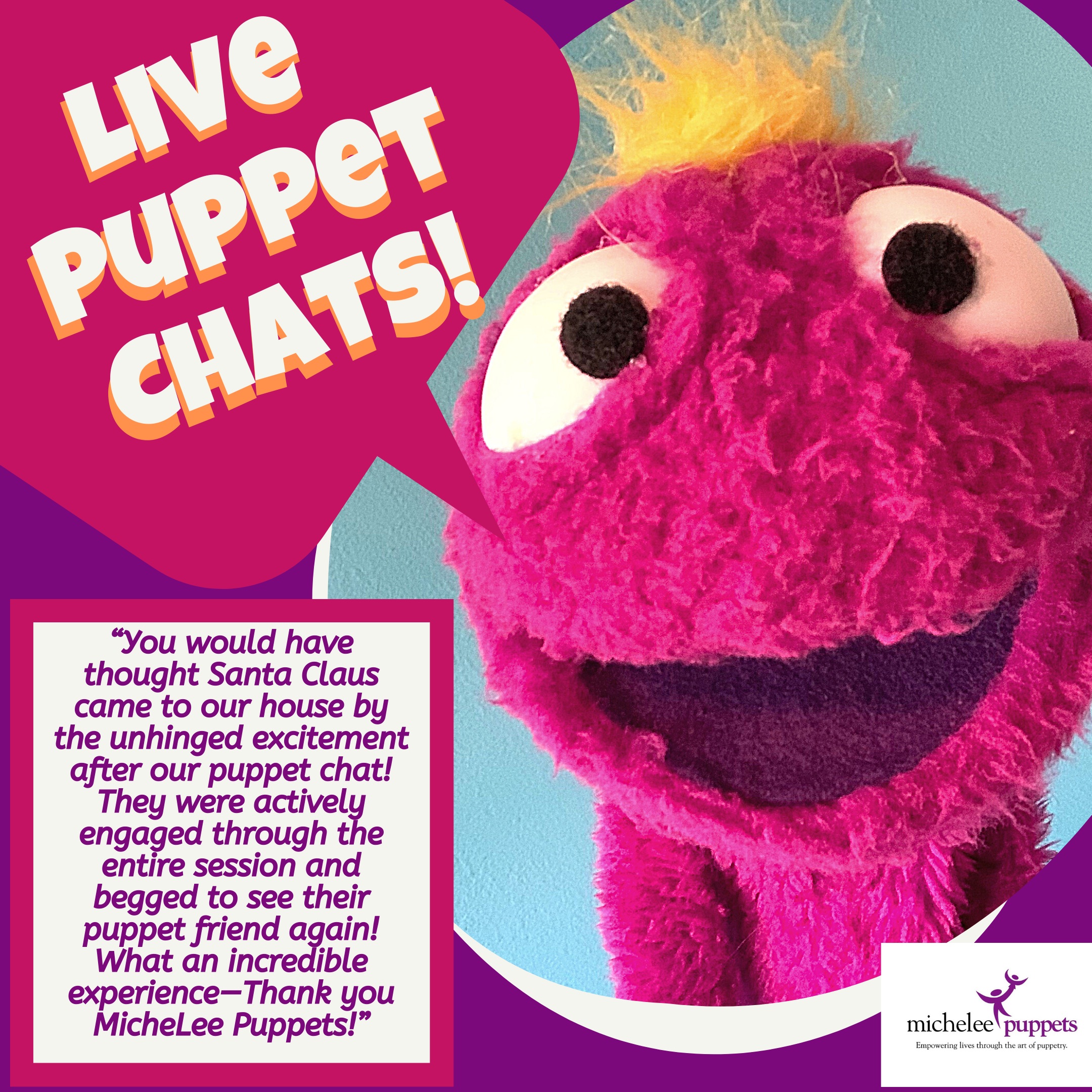 "They loved it, I can't get them to talk that much on FaceTime with family!!! It was awesome." – Jenna in Winchester, VA (mother of 4, ages 5-11)
Since 1985 MicheLee Puppets has been connecting puppets to the heart of children. We know how much a one-on-one interaction with a puppet can help children express themselves. In this time of social distancing, we are excited to offer Live Puppet Chats.
These virtual sessions allow your child/children to interact in real time with a puppet character. Sing, dance, read a story, or just simply chat. Each session is child-guided and completely unique! There is no charge for this as we continue our mission digitally empowering lives through the art of puppetry.