As we count down to the New Year, Director of Development Kit Twenter shares her favorite story of impact from 2015: Click Here to Book "The Upstander League" at your school!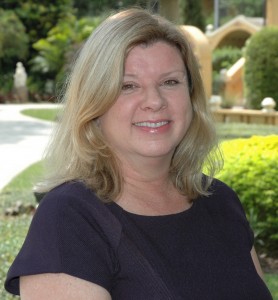 As MicheLee Puppets' director of development, I build partnerships and support for our programs, but rarely am I involved in the process of creating the final product. This separation allows me to experience each show with the same fresh eyes as our audiences. Recently, I experienced MicheLee Puppets' "The Upstander League" from that same fresh perspective.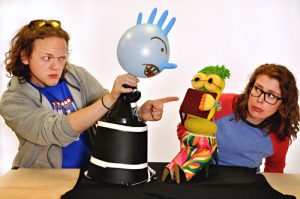 Surrounded by 3rd-5th graders, I followed the performance and learned about the many different types of bullying. Suddenly a janitor's cart transformed into a mobile command center, and I found myself as an upstander-in-training, fielding calls from bystanders who were looking for help with bullying situations. As each upstander tactic was introduced, the performers sprang into action, engaging audiences by using puppetry to create simulations. It was the audience response, however, that made a lasting impression.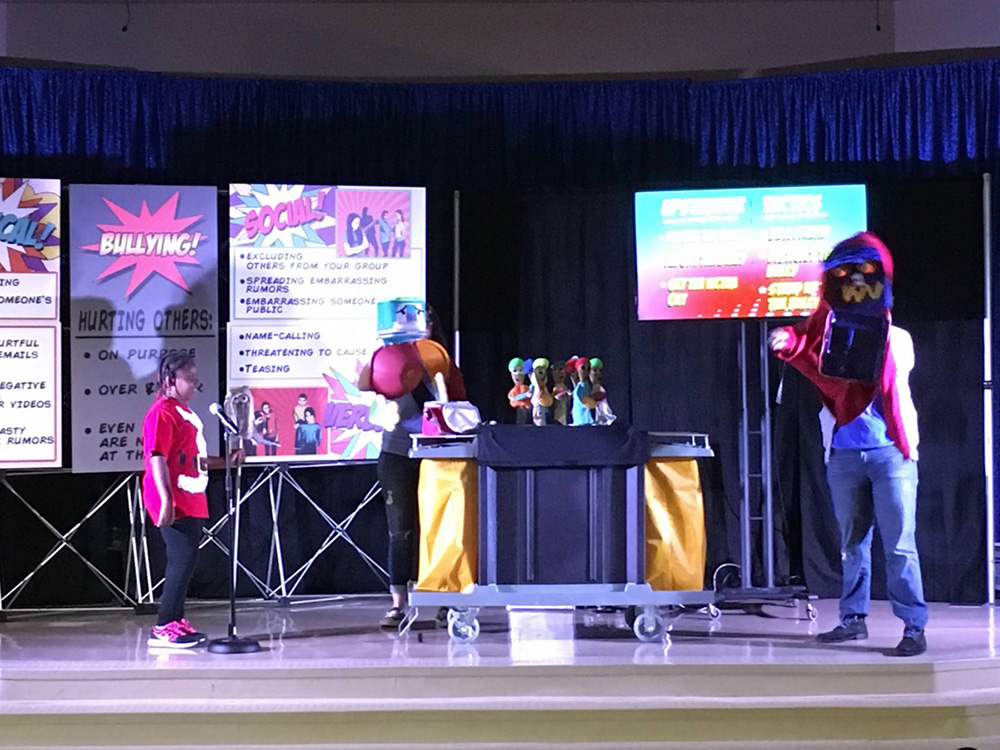 Pondering what I might do in a bullying situation, I was astounded when more than half of the children's hands shot into the air. Un-prompted by adults, the students shared helpful and realistic solutions for a bullying situation…solutions that I had not considered, but were brought out through their experience with a PUPPET SHOW!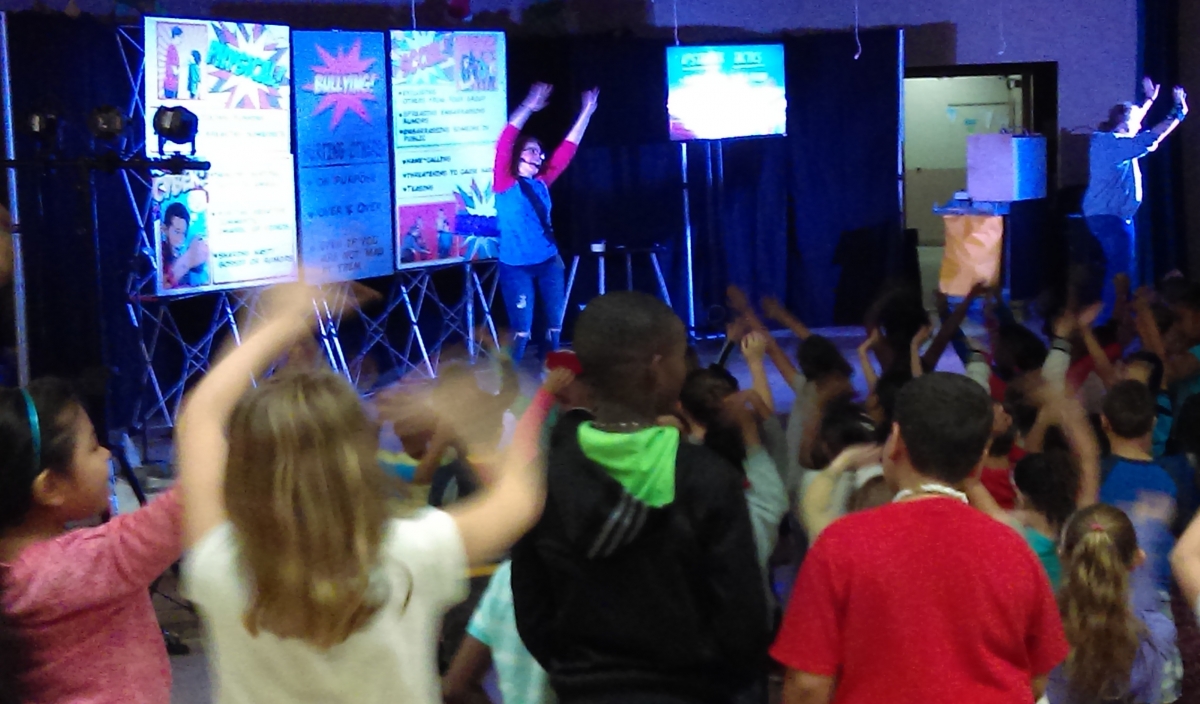 I was so excited as the students and teachers rose to their feet, giggling and dancing as part of the "Distraction Action" flash mob. Teachers pulled out their cell phones to record the excitement as the entire audience bonded together to distract a bully, while having the time of their lives!
How wonderful to be part of an audience, entering as individuals but leaving united, empowered to handle bullying situations as official members of "The Upstander League"!
You too can empower children to stand up to bullies by sharing this story and with your tax deductible gift to MicheLee Puppets. With your gift of $30 or more, we can deliver powerful performances to hundreds of children in our community. Thank you for your support!