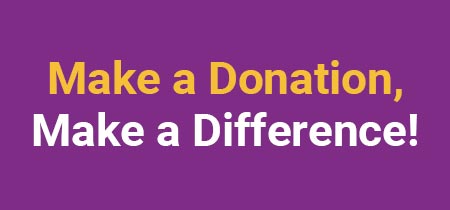 Thank you for your support!
Donate online (below) or mail your donation to:
MicheLee Puppets
4420 Parkway Commerce Blvd.
Orlando, FL 32808
Questions?
Contact us:
Phone: (407) 898-7925
Email: info@67.23.246.118
Your gift is tax deductible as allowed by United States law. MicheLee Puppets, Inc. is registered in the State of Florida under the Solicitation of Contributions Act under Federal Tax Identification Number 59-2616456.
A COPY OF THE OFFICIAL REGISTRATION AND FINANCIAL INFORMATION FOR MICHELEE PUPPETS, INC., A FLORIDA-BASED NONPROFIT CORPORATION (REGISTRATION NO. CH64), MAY BE OBTAINED FROM THE DIVISION OF CONSUMER SERVICES BY CALLING TOLL-FREE 1-800-HELP-FLA (435-7352) WITHIN THE STATE OR VISITING THEIR WEBSITE AT www.800HELPFLA.COM or www.freshfromflorida.com . REGISTRATION DOES NOT IMPLY ENDORSEMENT, APPROVAL, OR RECOMMENDATION BY THE STATE.