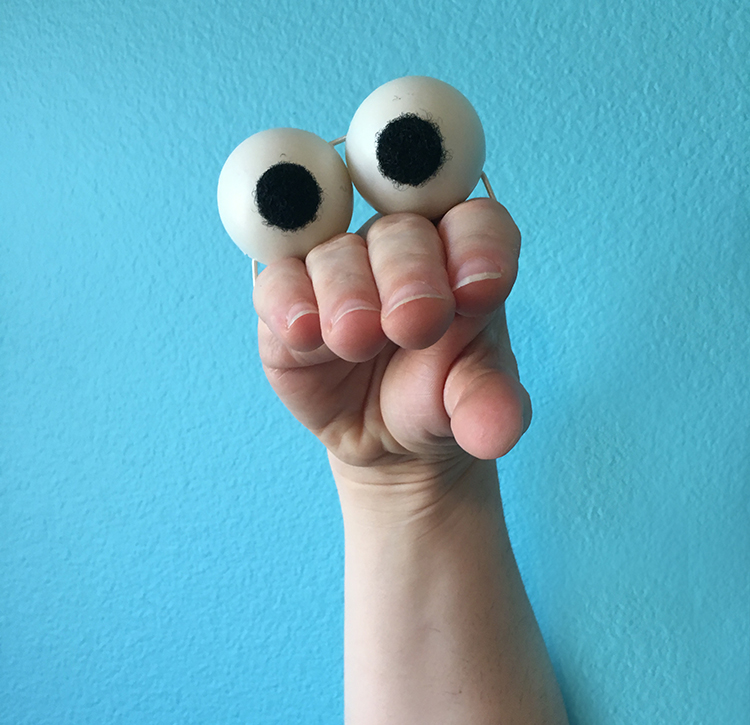 Intro to Hand Puppetry Series
Looking to broaden your performance skills? MicheLee Puppets introduces beginner classes designed for actors, dancers, teachers and anyone who is interested in learning the basics of hand puppetry. This 3-session professional development series takes participants from the basics of moveable-mouth hand puppetry through the development of a character. Classes can either be purchased individually or as a series for a discounted rate.
Purchase all 3 sessions for $100. Fee includes one eyeball practice puppet.
---

On-Screen Puppet Jam
May 24th 6pm-8pm
Fee: $10
Interested in TV or film puppetry performance? Come play with us on camera! In this informal night of puppetry exploration, beginner participants try out basic on-camera movement on our learning video monitor, while experienced performers experiment on our advanced video monitor. All equipment is provided and instructors will be on hand. Bring a favorite puppet or borrow one of ours. No experience necessary.
---